Western Digital 1tb Harddisk Drive Blue
Delivery Options
Payment Options
Warranty
Western Digital 1tb Harddisk Drive Blue
Brand

Western Digital

Capacity

1TB

Form Factor

3.5

Interface

SATA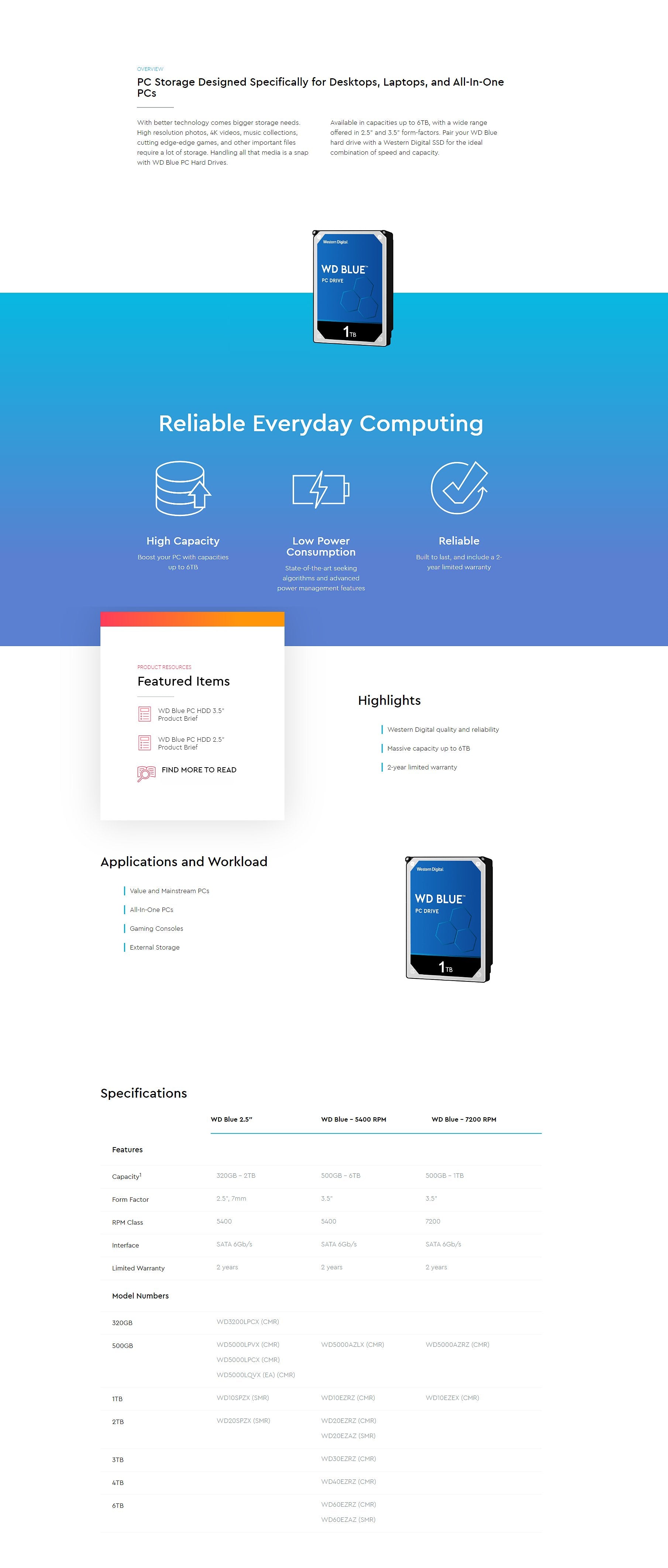 Western Digital 1tb Harddisk Drive Blue
Product Description
Elevate your storage experience with Western Digital 1TB Hard Disk Drive Blue. Designed for reliability, this high-capacity drive offers ample space for your files, photos, and videos. Enjoy fast data access, dependable performance, and peace of mind with WD's trusted durability. Upgrade your storage solutions today.
Product Specifications
Brand: Western Digital
Color: Blue
Capacity: 1TB
Features:
IntelliSeek Calculates optimum seek speeds to lower power consumption noise and vibration.
Data LifeGuard Advanced algorithms monitor your drive continuously so it stays in optimum health.
NoTouch Ramp Load Technology Safely positions the recording head off the disk surface to protect your data.
100% hdd health good one ayos din ang pag kakadeliver maraming salamat easypc
Good quality hdd on deliver good naman no damage and hindi naman mabagal yung harddrive nung ginamit ko as my backup sa system unit ko maraming salamat easypc
Good quality hdd and delivery was fine working good ang hdd at gamit ko na ngayon salamat easypc
maayos yung pag kakadeliver walang problema or damage sa mismong unit maraming salamat easypc
100% hdd health good one ayos din ang pag kakadeliver maraming salamat easypc
Good quality hdd on deliver good naman no damage and hindi naman mabagal yung harddrive nung ginamit ko as my backup sa system unit ko maraming salamat easypc
Good quality hdd and delivery was fine working good ang hdd at gamit ko na ngayon salamat easypc
maayos yung pag kakadeliver walang problema or damage sa mismong unit maraming salamat easypc